First of all, we were really Lucky to ring a Tengmalm owl yesterday night! For the French People, it was a must see so we were so happy about it! Johnatan was the first one to see it in the net and Jon left seb ring it, it was all very exciting!
But it was not all, today was a good day as well. We started early in a good but Cold weather and no Wind at all. Nets were open at 6:40 and are still open at this time to try to Catch owl again.
There has been another very good surprise in late morning with a stunning male pine grosbeak, another twitch for the Frenchies and the norvegian team was also very happy to see it. After it was ringed, it sat on a tree and started feeding allowing Sebastien to take a few good photos in the Wild. Then we ended the day with two twites that none of the frenchies had had in the hand before and which were the first two of the year. What a day!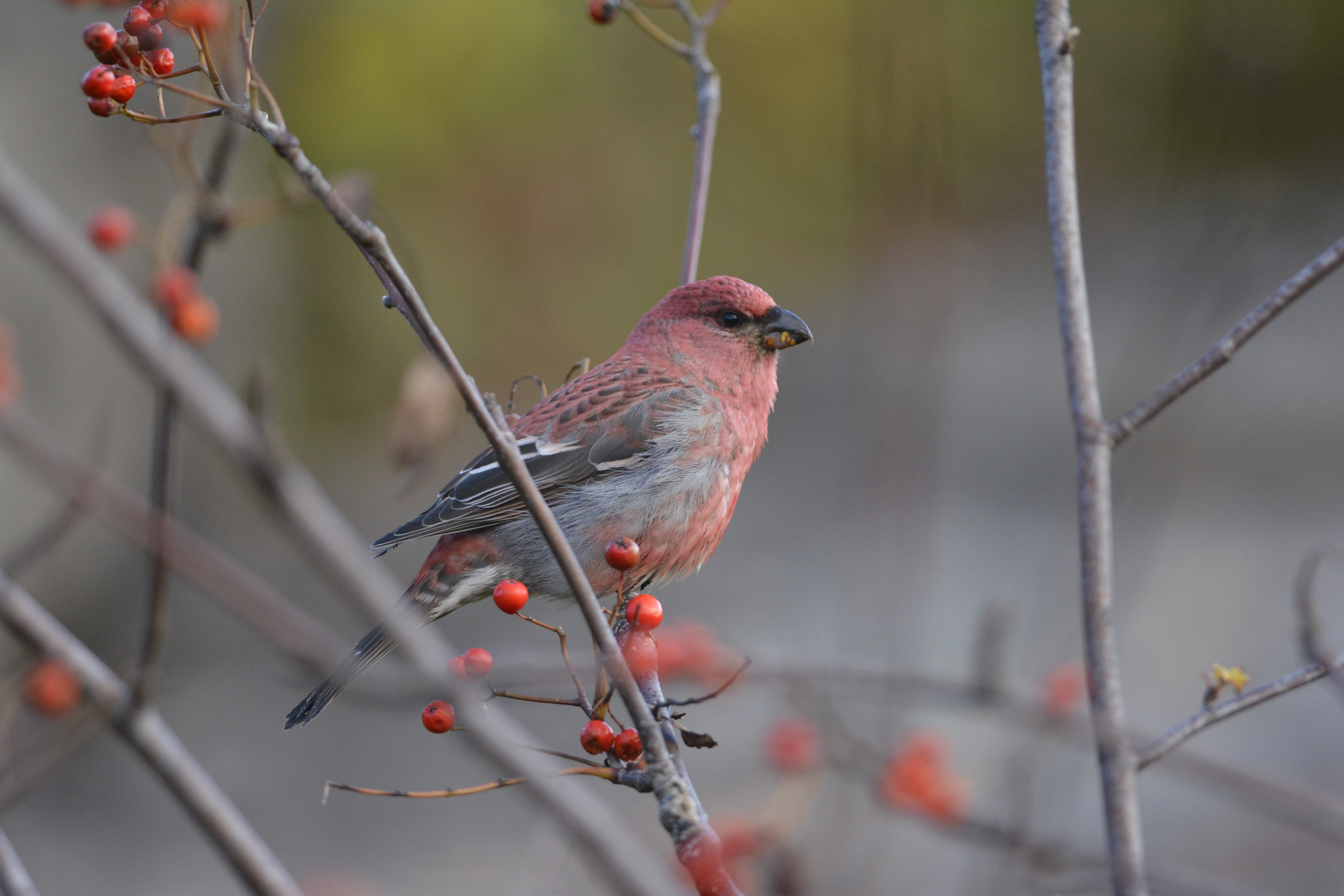 As for the observations, one can also notice a couple of rough legged buzzards and a few snow bunting.
The number of birds ringed today is 51: 5 blue tits, 1 treecreeper, 5 wrens, 11 robins, 5 blackbirds, 2 fieldfares, 1 song trush, 1 chiffchaff, 6 goldcrests, 1 dunnock, 5 greenfinches, 2 twites, 5 bramblings and 1 pine grosbeak!
The number of birds ringed this Autumn now reaches 2742 and for the year 5198.